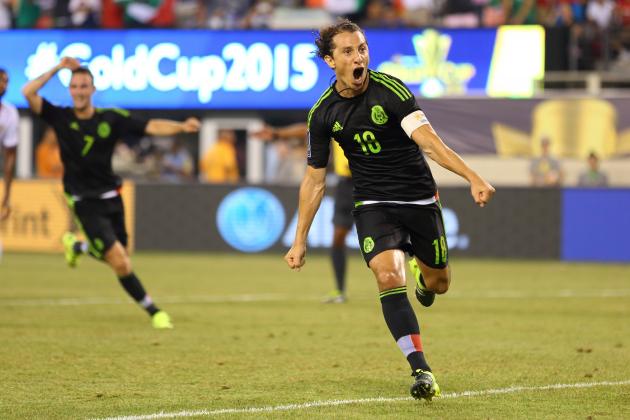 In the moment of Mexico's greatest need, it was only fitting that Andres Guardado had the ball at his feet. And considering the way he has performed for El Tri in the 2015 CONCACAF Gold Cup, it was no surprise when the captain shrugged off the pressure and scored the winning goal.
The setting was a packed MetLife Stadium in East Rutherford, New Jersey, and the situation was a potentially match-deciding penalty kick for Mexico in stoppage time of extra time. After more than 120 minutes of scoreless soccer, the partisan fans in the stands were growing restless for something to celebrate. And after a series of uninspiring displays during the tournament, both Mexico and coach Miguel Herrera were feeling immense pressure to defeat Costa Rica.
But Guardado apparently felt no pressure at all. Ignoring the controversy surrounding the referee's dodgy decision to award the penalty, the 28-year-old midfielder swept in an unstoppable spot kick to give his side a 1-0 victory.
«I knew I had to take the responsibility. The group was confident in me,» Guardado told Univision (h/t Jon Arnold at Goal.com). «They're the type of decisions you take in a second, and fortunately everything went well.»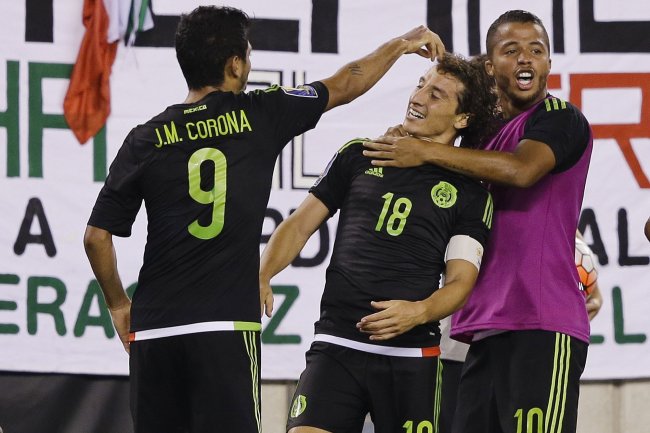 Mel Evans/Associated Press
Until then, it hadn't been pretty. Mexico had missed several opportunities to score and needed a questionable penalty decision to secure the tightest of wins. But with Costa Rica beaten, El Tri can now look forward to building momentum ahead of the semifinals and easing the pressure on both themselves and Herrera.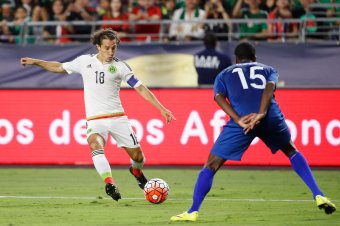 Christian Petersen/Getty Images
And for that, they have Guardadoto thank. Which is little surprise—»El Principito» has been Mexico's best player throughout the Gold Cup.
Sunday's match highlighted the point nicely. Guardado came close to scoring with a blazing shot from outside the box in the 37th minute, a blast reminiscent of his outstanding goal against Trinidad and Tobago.
And while Mexico were unable to score before the closing seconds of extra time, it wasn't for a lack of chances. Starting attack after attack by spraying precisely weighted passes all over the field, Guardado served as his side's chief creator throughout the game. If teammates Carlos Vela and Oribe Peralta had finished better, Guardado might have finished the night with a hatful of assists.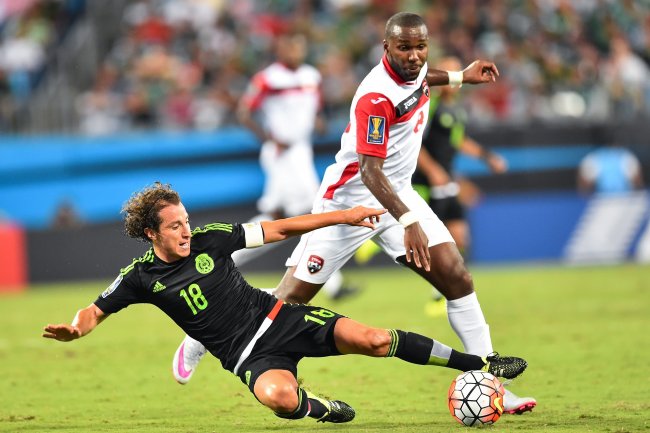 NICHOLAS KAMM/Getty Images
That's been a running theme during this tournament for Mexico. WhileGuardado has excelled in the captain's role, other stars like Vela, Peralta and Hector Herrera have not fully impressed. With key contributors Javier Hernandez and Hector Moreno injured, Guardado's importance to the squad has been magnified further. And as the tournament progresses, El Tri will only need him more.
But that's a responsibility he can handle. After helping PSV Eindhovento the Dutch title this past club season, Guardado was named theEredivisie's player of the year, as reported by Fox Sports. If he continues to shine in his role as captain, he seems like a lock to take the armband full-time, as Tom Marshall noted at ESPN FC:
For a player who, before the World Cup last year had no guarantee of being a starter in the national team, it has been a great last 13 months. Guardado has won the Eredivisie having been a key player last season for PSV and is now on course to captain Mexico at Russia 2018.

In the meantime, the icing on the cake for Guardado would be lifting the Gold Cup next Sunday in Philadelphia. Such a success would consolidate his status as the successor to Rafa Marquez as El Tri's permanent captain.
First, though, Mexico will have to advance past Panama in Wednesday's semifinal. The Canaleros put El Tri out of the competition at the same stage in 2013 and will be looking for another upset in Atlanta.
But with the dependable and creative Guardado leading the way, Mexico will have a solid foundation on which to build another victory.
Follow @MiguelCominguez